About Orbit Lifescience
Orbit Lifescience Pvt Ltd., a business unit of Orbit Group was launched in early 2004, With a strong focus on innovation, speed of execution & extensive networking Today, orbit Lifescience is reckoned as one of the fastest growing, multi-faceted progressive professional organization in building and delivering mutually beneficial business propositions ranging from In-licensing, Out-licensing and Exports of Finished Formulations.
Orbit, through its core P2P business model is capable of catering to the day-to-day needs and requirements of over 60 major industry players including Multinational Pharmaceutical Companies spanning the potential geographical areas in the West, South and to the North. Orbit has manufactured about 350 unique brands for its clients.
Orbit has a product portfolio of more than 300 products spread into segments of FMCG and OTC, Generics, Biologicals, and Novel formulations.
At Orbit Lifescience, we provideour customers with novel products and drug delivery systems, with a special focus on in-licensing products. Our core competency lies in innovation and execution.Orbit has more than 100 customers out of which 40 are part of the ORG IMS top 100 Indian Pharmaceutical Companies.
Our main strength has been in building, maintaining and retaining fruitful and mutually beneficial business relations with the Top Indian Manufacturers including national as well as Multinational Organizations in India.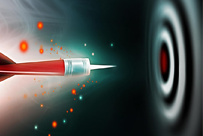 Mission
To be an institution, instrumental in enhancing the overall quality of health through innovative products.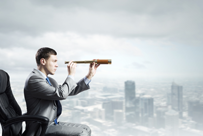 Vision
To be a worldwide leading pharmaceutical company & to become a significant global player by providing high quality, affordable & innovative solutions in medicine & treatment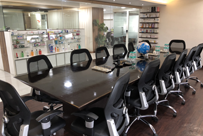 Orbit Impex
Orbit Impex was formed in the year 2000 and has grown leaps and bounds since. Impex deals primarily with the manufacturing and sale of intermediates and APIs, locally as well as with Principals across the globe. With reliable and established links in China, Impex has been successful in sourcing material to be manufactured into intermediates and APIs for trading. Impex contract out manufacturing, supplying the raw materials and technologies required to manufacturers. Impex works with quality clients and manufacturing units that have been approved by WHO GMP.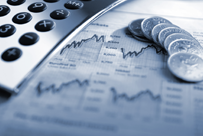 Group Companies (Orbit Financial)
Orbit Financial Capital was founded by a group of professionals, having varied and profound experience in the Corporate Finance and Mergers & Acquisitions Advisory arena. Set up in April 2010, Orbit Financial Capital has closed deals across industries and sectors. Orbit's clients include many SME's and Large Corporate in India, with dominant positions in their industries. Our excellent track past record in closing deals for our reputed client base has demonstrated the success of our focused strategy. Orbit Financial Capital is a client focused organization and adheres to its core values – Accountability, Excellence and Integrity. Orbit maintains an ongoing dialogue with institutional sources of capital including Banks, Insurance companies, Pension funds, Hedge funds, Venture Capital funds and Private Equity groups to provide the most efficient services to our clients. For more details, visit www.orbitfinancial.in
Our Gallery